The Sattelei Hiking Cabin – refreshment at the heart of »Hiking Heaven«
Our Sattelei Hiking Cabin, at a height of 706 metres and located between Mitteltal and Tonbachtal at the heart of the extensively branching »Baierbronner Wanderhimmel« (Baierbronn Hiking Heaven), is the perfect place for a short break for refreshments, a hearty snack, or coffee and cake, inside the parlours or outside on the large sunny terrace. It is open all year, can be reached in just over three-quarters of an hour from the hotel at average walking speed, and is recommended as somewhere to drop in for refreshment while on the move, a specific destination for a day out, or the backdrop for special occasions and celebrations. Time flies here – in good company with a cosy atmosphere and endearing hospitality – and the menu also makes its contribution towards one's pleasure.
Opening hours
Monday to Saturday from 11.00 a.m. to 5.00 p.m.
Sunday from 11.00 a.m. to 9.30 p.m.
For those who wish to enjoy exclusive large or small parties here, the Sattelei Hiking Cabin is also open in the evenings.
48˚31'13''N 08˚21'09''E
Scan the code with your smartphone and you will reach us.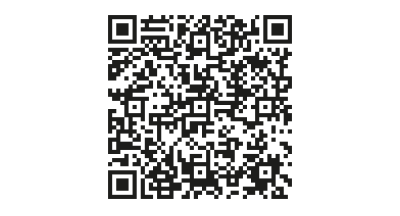 Contact
Vanessa Strack and her team
Telephone.: +49 (0)7442 47-0
E-Mail: sattelei@bareiss.com
---
Enjoy the traditional classics of Baden and Swabian cuisine, freshly prepared and lovingly arranged, served with a classic quarter litre of wine or a freshly drawn pils. From homemade crackling lard with onions and herbs to jellied beef from Mitteltal free-range cattle or scalded pork sausage; from a savoury cabin snack with black pudding and liver sausage to Murg Valley sausage salad; from Swabian cottage cheese to Gaisburger Marsch (Swabian beef stew), potato soup with croutons or Swabian ravioli. Coffee, ice cream and cakes are also available, of course! We wish you bon appétit – enjoy!
The winter recommendations at the Sattelei Hiking Hut:

A cup of mulled wine to warm up, or a glass of sparkling wine with elderberry liqueur.
***
For refreshment: an wintertime gourmet salad with bacon and croûtons or a pea stew with smoked pork shoulder.
***
For desert: fruit with rum, cinnamon and ice cream.
At the heart of the »Baiersbronner Wanderhimmel«
---
The »Baiersbronner Wanderhimmel« opens up 550 kilometres of an extensively branched network of paths with beautiful panoramic routes, paths for bon vivants, and highly varied route profiles. This is a wonderful way to discover the Black Forest and experience nature changing during the seasons at first hand. Always different – and always a fascinating experience.
Hiking tours to the »Sattelei«
---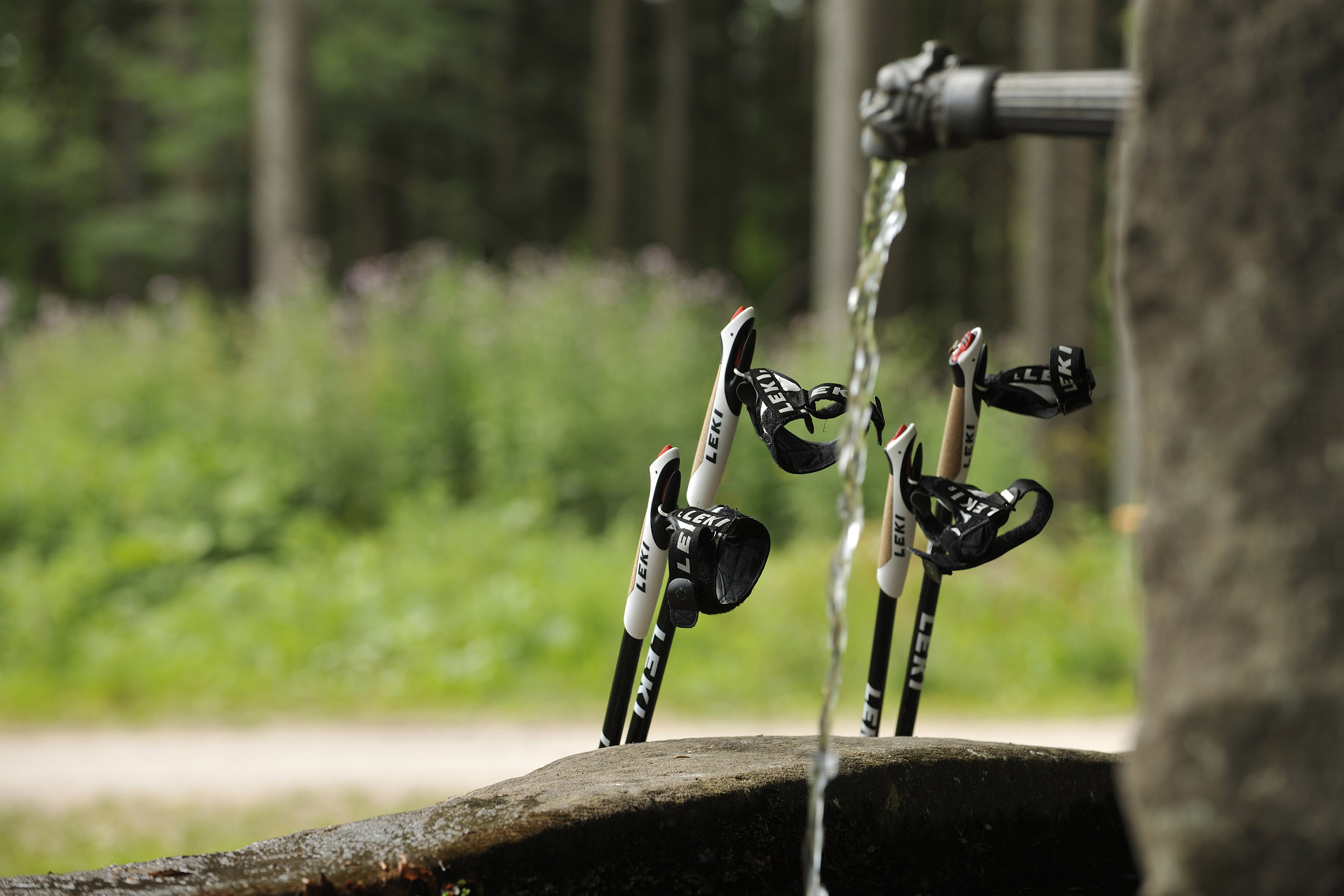 »Genießerpfad – Baiersbronner Satteleisteig«
A refreshing stop on the sun terrace is the highlight of this epicurean trail, which leads you around the Rinkberg with a beautiful view of Baiersbronn and the Tonbach Valley to our Sattelei Hiking Cabin.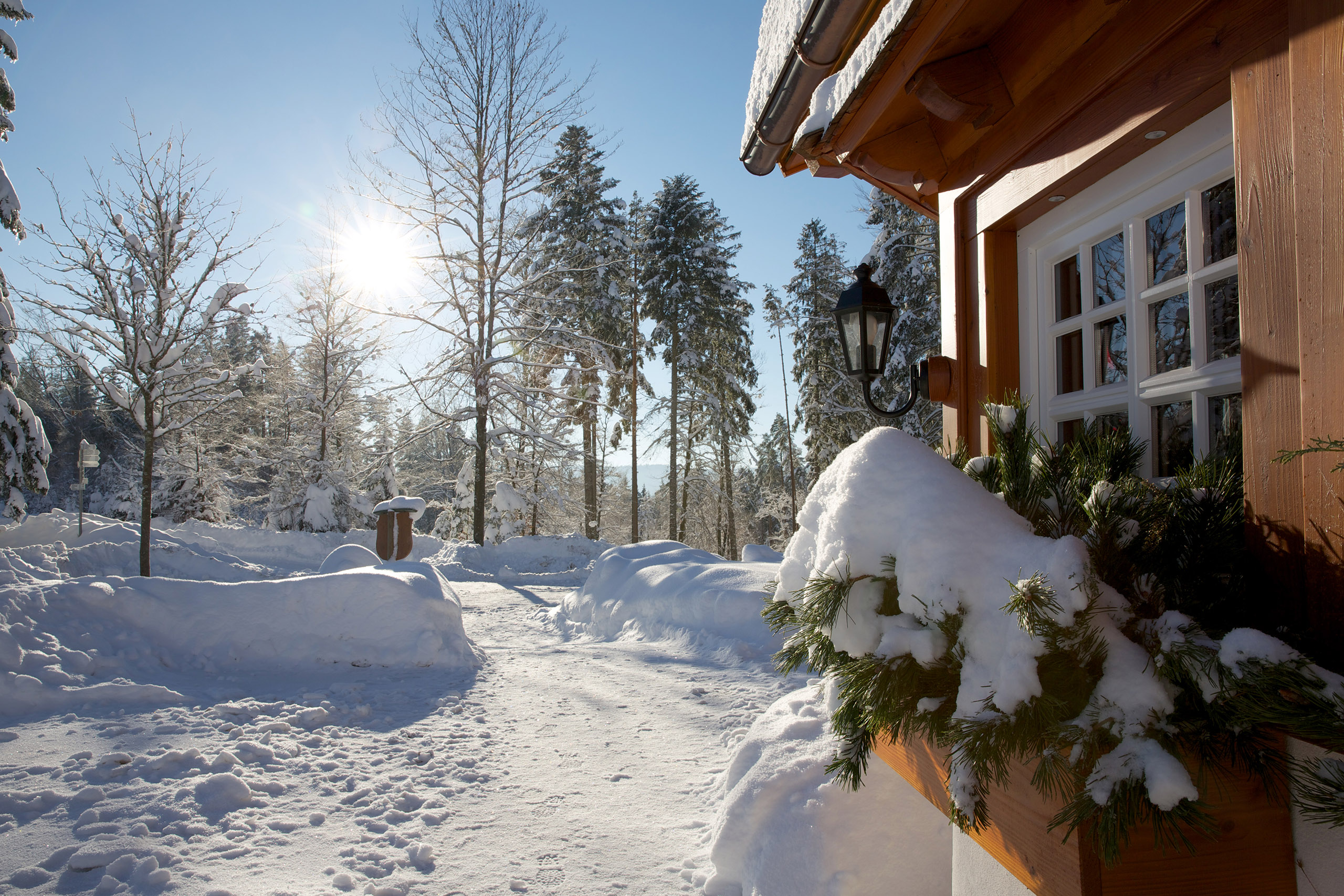 Winter Hiking Tour – starting in Mitteltal
A cosy stop in the pleasantly warm parlours is the hightlight of the winter hiking tour, which leads you from Mitteltal past the Fuchsloch to our Sattelei Hiking Cabin with a stunning view of the Murg Valley.
Celebrate parties – at the Sattelei Hiking Cabin
---
The Sattelei Hiking Cabin is available for private or business evening events all year round. The two rustic parlours offer space for groups of up to 100 persons; the terrace can be used for the reception and aperitif. Whether a menu, buffet or finger food – we would be pleased to work with you to make an individual offer for catering to your guests, and contribute towards providing a perfect framework for your event with professional service and courteous attention.
Please direct your enquiry directly to Vanessa Strack and her team:
Telephone.: +49 (0)7442 47-0
E-Mail: sattelei@bareiss.com
The Sattelei Hiking Cabin at 706 metres above sea level
What's it look like up there; is the sun shining? Is there snow? From what direction is the wind blowing? You can see what the current weather is like by looking at the webcam.
The picture is updated every 15 minutes.